The "Pearl of Africa"- Uganda has a number of unique and rare species of wildlife, but of them, the tree-climbing lions are unique and are not common. For those that make it to the Ishasha sector, seeing tree-climbing lions is a sight to behold.
Lions are some African Land mammals with the greatest fear factor (10/10). They are super predators and hunt almost 99% of the savanna species. They are known to be terrestrial but the tree-climbing lions beat the odds and are least understood among the big cats. They are like other lions but their unusual behavior makes them exceptional and unique. This is why also, the Ishasha sector of Queen Elizabeth National park is famous.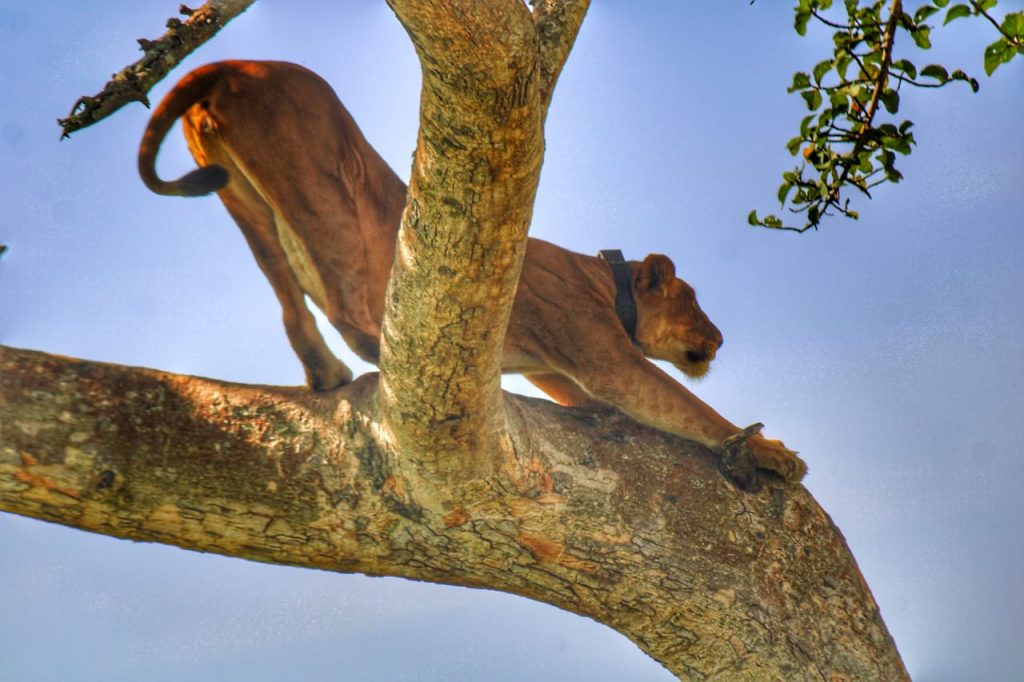 The lions at Ishasha join the population at Lake Manyara National park and the few at Serengeti National park in Tanzania to make the only places in East Africa where lions are known to climb trees. Though at some parks in Kenya, South Africa, and Uganda's Murchison Falls National park there have been some registered sightings of lions in trees, it is not as common as in Ishasha and Lake Manyara.
There are 2 assumed factors that made these lions adapt to climbing trees. One is to avoid pests (insects and bugs) and also busk in the branches for a fresh breeze/ to beat the heat. The elevation they get when in trees also helps to keep a good sight of prey. The skill to climb trees is an adaptive behavior that the lions have mastered so well and have been able to pass (teach) to their cubs (though cats are good climbers).
In Uganda, those that make it through the Ishasha sector on their way to or from Bwindi Impenetrable national park (It is 62km south of the Ishasha sector), have an opportunity to see these lions 'Lounging' in the trees (Acacia and Figs) found in the region. Sometimes they are a little bit hard to spot but to some, they appear. With the help of our guides, you drive through the network of tracks at Ishasha as you search for these lazily resting lions.
Seeing the tree-climbing lions is many add-ons to the experience of this top destination in Uganda (Queen Elizabeth National Park). This is in addition to the game drives at the Kasenyi plains, the cruise on the Kazinga channel, the chimpanzees of Kyambura Gorge, and the 27km long Crater drive from Kikorongo to Katwe.
Accommodation at Ishasha Sector
If you would wish a night in the sector for a more extensive search and exploration, there are a number of accommodation facilities/options around. The top pick is the Ishasha Wilderness Camp which is a luxury property under Exclusive Camps. It is on the banks of the Ntungwe River. A stay here is a truly African Bush Experience. Others include Enjojo Lodge, Topi Lodge which is a few kilometers from Kihihi town and at the start of the park, Ishasha Jungle Lodge, Ishasha Ntungwe River Camp, and the Bull Bush River Camp.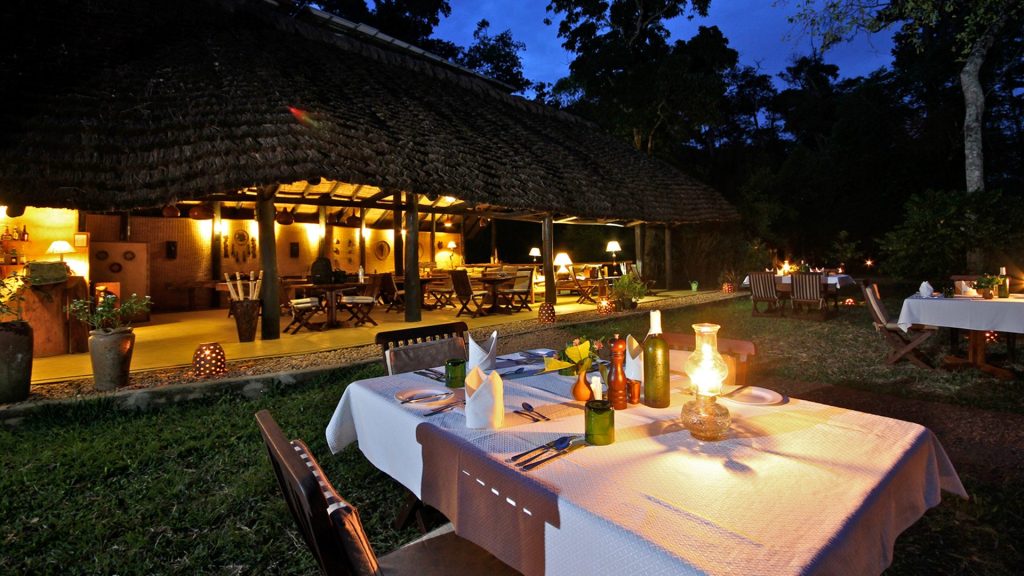 So if you are planning your safari to Uganda, and it includes Queen Elizabeth National Park, don't miss a chance to drive through the plains here and look out for these tree-climbing lions.
Check out our Uganda safaris here.