Somehow, birdwatching in Rwanda is overlooked by gorilla tracking safaris. But the birdlife in the country is excellent. This gives visitors the chance to tick some amazing Albertine rift endemic bird species off their checklists. The country has over 703 bird species and there are 29 Albertine endemics. The habitats in Rwanda are diverse and they include the Rift montane forests in the western part, grasslands, swamps, and marshes, and other places around the country.
Rwanda's National parks are the major birding areas in the country. The key birdwatching area is the vas Afromontane old forest of Nyungwe National park. It is a recognized Important Birding Area (IBA) by Bird Life International. This largest and continuous block of montane forest is home to 322 species of birds. Despite it being thick and intact with a high canopy, every visitor gets out with great sightings. These include the Rwenzori Turaco, Stuhlmann's Double-collared Sunbird, Kungwe Apalis, White-headed wood-hoopoe among others. Also while here, look out for the Albertine owlet, collared Apalis, Red-collared mountain babbler, Grauer's, and Neumann's warblers. Nyungwe also connects with Cyamudongo forest which is about 4km2 and it is a Key Biodiversity Area.
Akagera National Park
Akagera is amongst the top exciting birding destinations in Rwanda, with over 500 bird species. The wetlands and lakes in the park offer an authentic off-beaten-track experience with large numbers of water birds like the African Fish Eagle, African Finfoot, and cormorants and the chance to see elusive Shoebill on the northern lakes of the park. The papyrus swamps in Akagera are one of the few places in Africa where one can see a shoebill. The activity is done on a game drive with a safari vehicle, on a nature walk with a ranger guide, or by boat for water birds.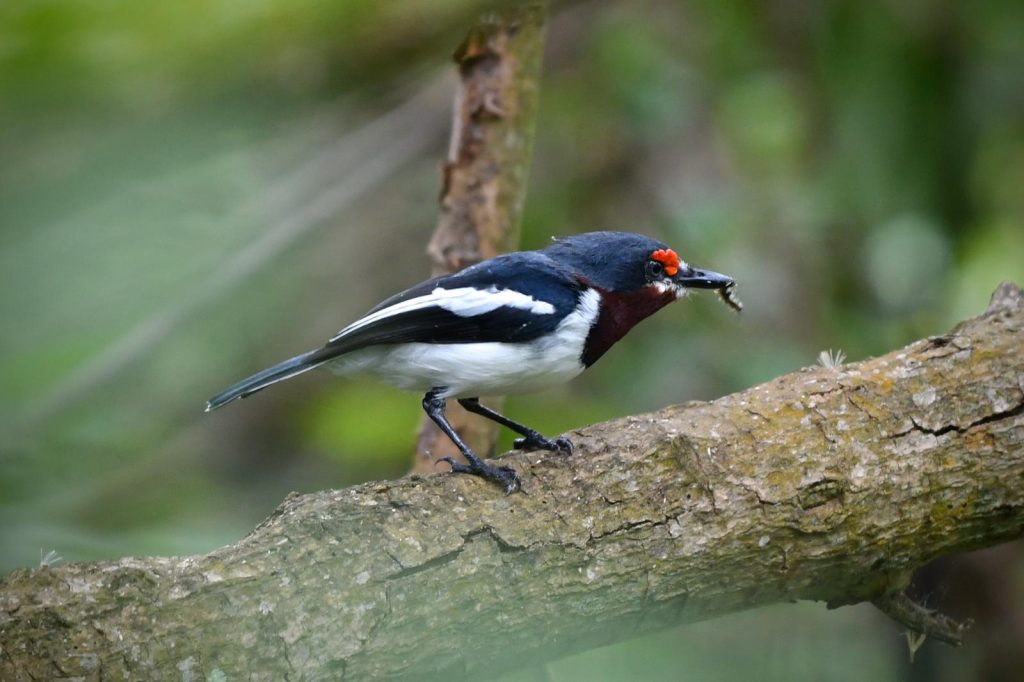 Volcanoes National Park
The park is best known as a haven for gorillas. It has varying habitats from bamboo forests, grasslands, heath, and swamp. In the park, are colorful 178 species of birds and 13 are endemic. There are popular sightings of the Archer's Ground Robin, Rwenzori turaco, Rwenzori Double-collared sunbird, Dusky Crimsonwing, among others.
Gishwati-Mukura National Park
This is not a famous park in Rwanda, it is the newest in the mountains above Lake Kivu. It combines two forests Gishwati and Mukura with 232 and 163 bird species respectively. You can combine the park with Lake Kivu and catch terrestrial species like the cormorants, kingfishers, among others.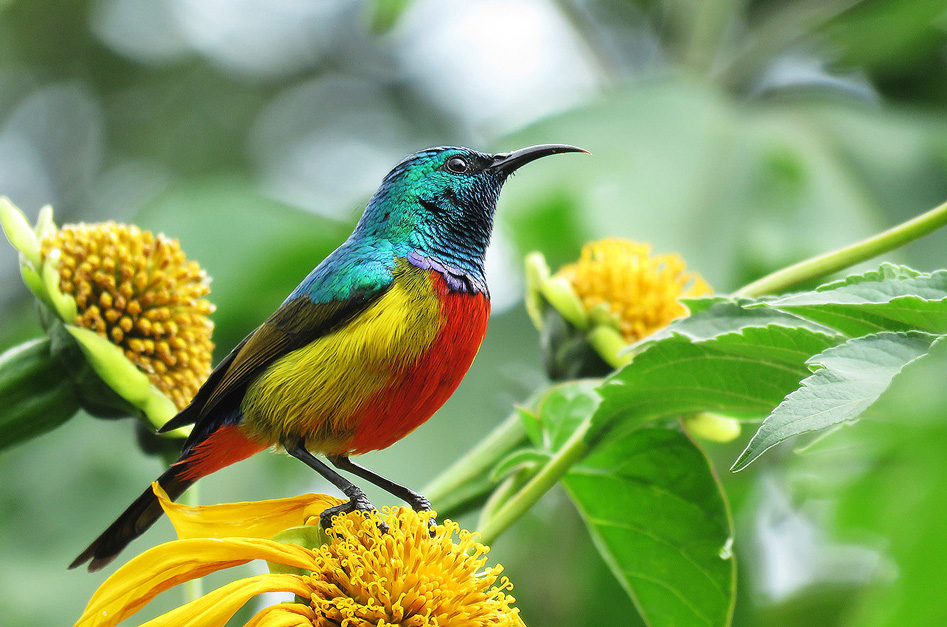 Kigali city
African cities are great for urban birding. Right from your hotel gardens, electric wires that often hold interesting birds like raptors. Kigali city is also a productive one. You can spare few hours to walk around the city for birding, a great way to introduce you to Birds of Rwanda.
Other areas include the wetlands and marshes around the country. These cover 10% of Rwanda and they include Rugezi, Akanyaru, and Nyabarongo. The Rugezi Marsh is a RAMSAR site (the only one in Rwanda). The bird population here includes the Grey Crowned Crane, Papyrus Gonolek, Papyrus yellow warbler, etc. The south end of the marsh meets the open waters of Lake Nyagatunzo that can be explored on a boat for species like the Lesser Jacana, crakes, and other water birds.
You can see a list of Birds of Rwanda by Gaël R. Vande weghe here.