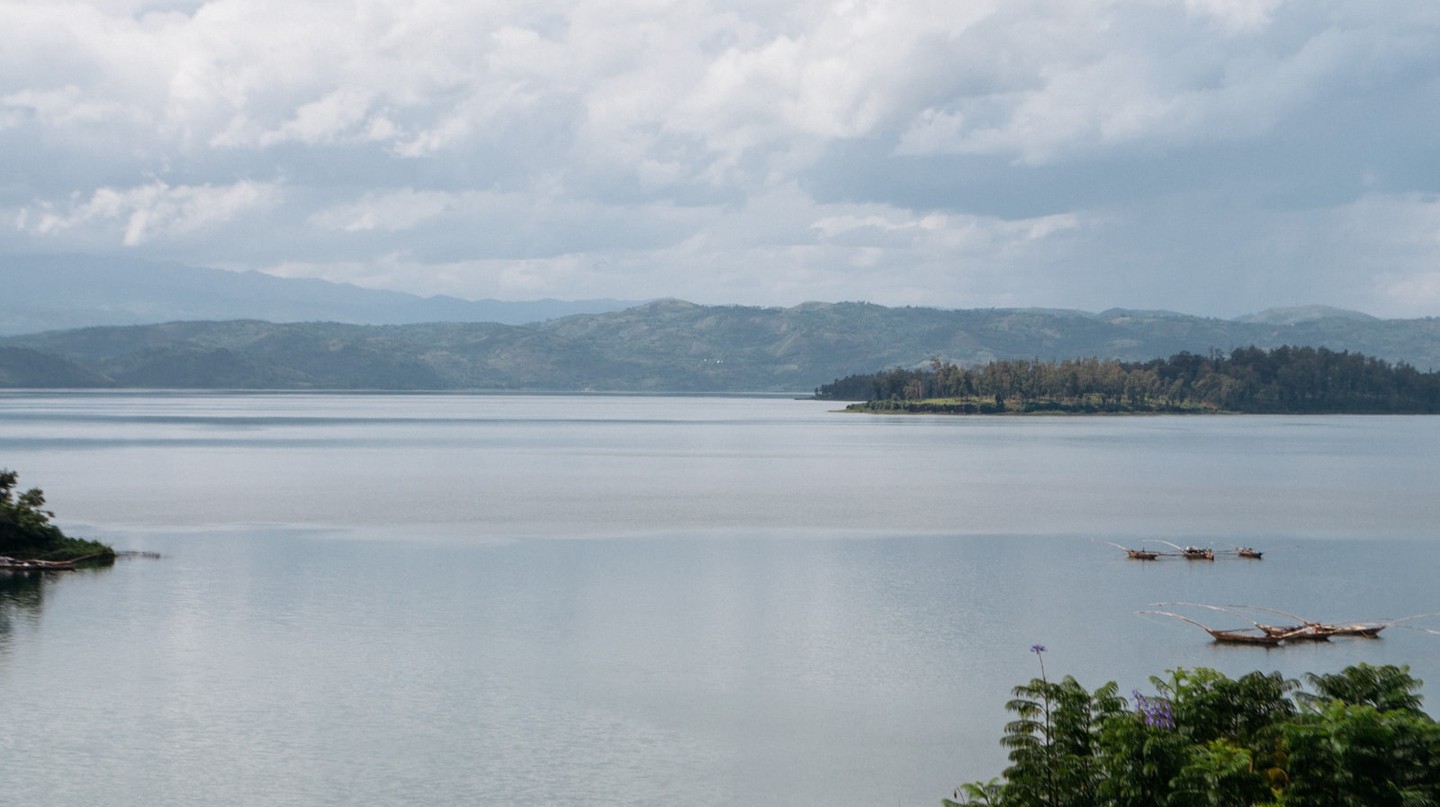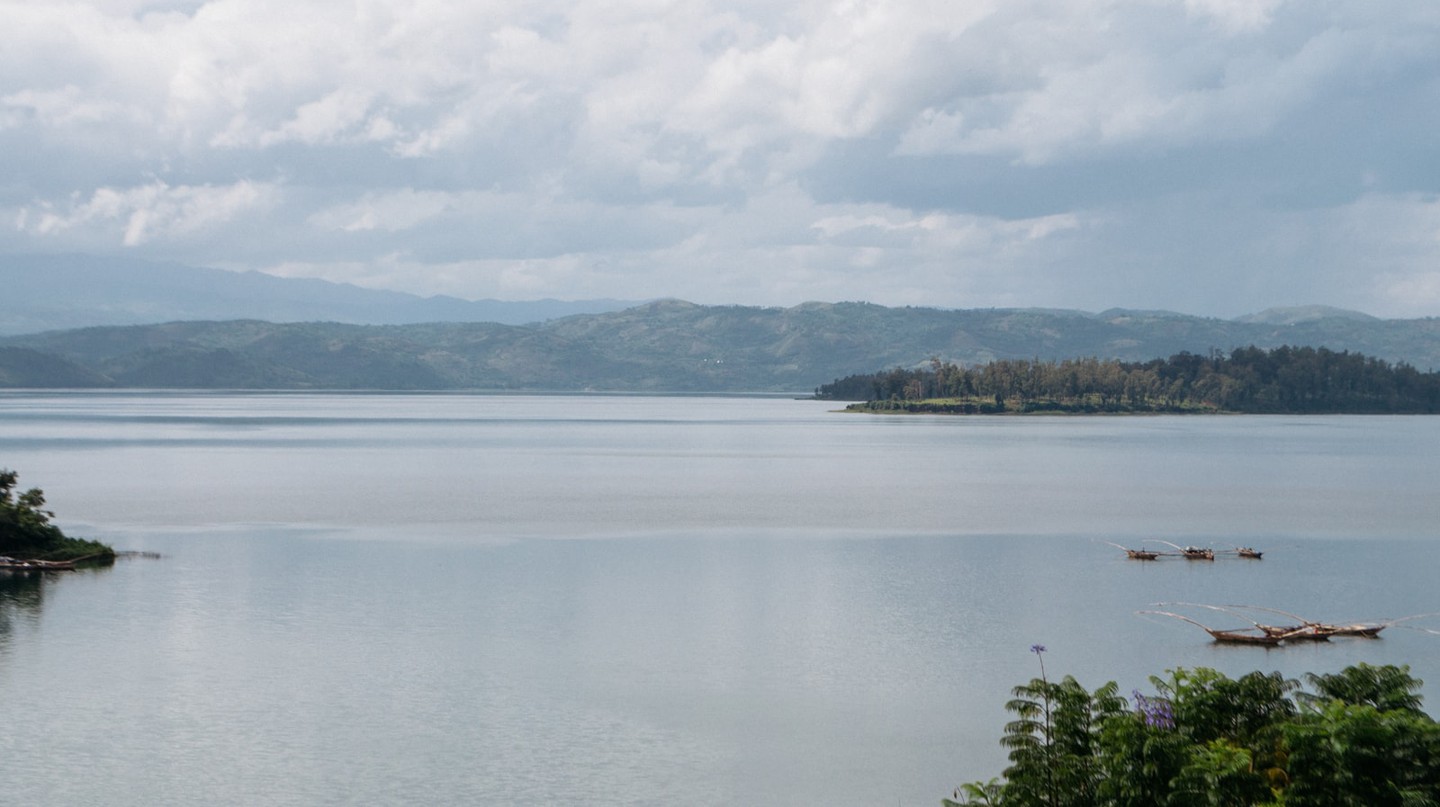 Lake Kivu is the main and largest water body in Rwanda neighboring Democratic Republic of Congo. The lake is one of Africa's Great Lakes, surrounded by magnificent mountains and has deep emerald green waters. It is dotted with uninhabited islands and from both land and water, it gives a stunning scenery.
During a tour in Rwanda either from the South (Nyungwe National park) or the north (Volcanoes National park), the lake provides a perfect location to relax and enjoy lakeside recreation. With a surface area of 2730km2 Lake Kivu sits at almost 1500m ASL. Perfectly safe to swim in, the lake has warm waters (23-27o) all year round.
Sports and activities include sport Fishing, Swimming, kayaking, canoeing and boat cruises on the lake. The lake has two major spots that are explored.
KARONGI
This is located in the western part of Rwanda, on the shores of L. Kivu north of Nyungwe Forest National Park.
About 110km from Rwanda's capital (Kigali), Karongi is one of the most relaxing and Romantic places in Rwanda and ideal to enjoy the lakeside recreation. While on a stay here you can visit Amaharo Island and enjoy the "from crop to cup" coffee experience. Along with modern water facilities, traditional boats can be used for the exciting discovery and authentic experiences within the local Rwandan daily life.
RUBAVU/ GISENYI
Rubavu was formerly known as Gisenyi, it borders the Democratic Republic of Congo and is a haven for those seeking the 3Ss (Sea, Sun and Sand). It gives beach retreat after an adventure elsewhere in Rwanda. Located an hour away from Volcanoes National park, the city's filled with exciting nightlife and authentic Rwandan cuisines.
It's a charming city to explore on foot, full of bustling markets and local cuisine restaurants. There is a rewarding guided walk into the hillside above the city on a pathway built by former genocide prisoners. The walk provides panoramic views of Rubavu and Lake Kivu as well as Goma town in the DRC. In the background is Nyiragongo– the active volcano.
Rubavu also marks the beginning of the Congo Nile Trail, which extends 227km to Rusizi in the south west of Rwanda. It has plenty of biking and hiking for those who crave for adventure. It is also known for agro tourism experiences with many tea and coffee plantations in the surrounding.
So, after the tiring treks in the Volcanoes National park or Nyungwe forest you can break and relax at the water front of Lake Kivu.