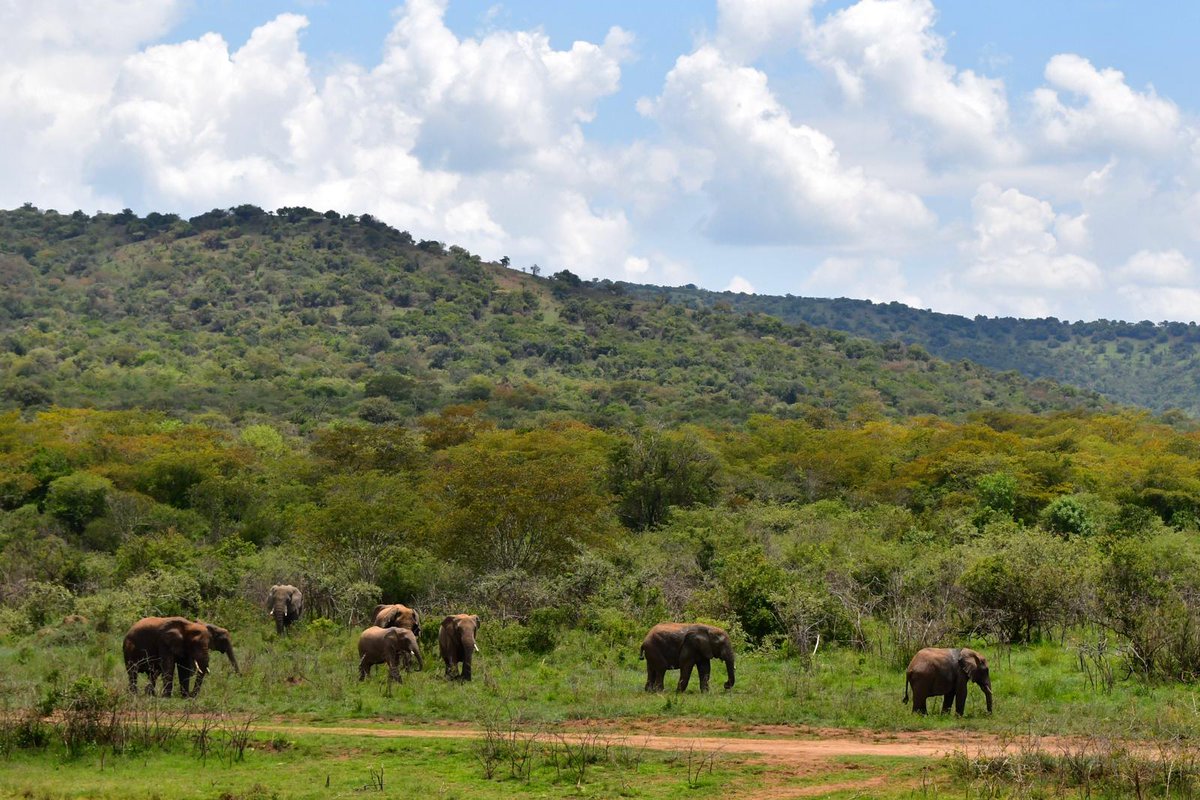 Akagera National Park is a broad area of classic East African savanna dotted with lakes, marshes, papyrus swamps and is also home to Africa's Big 5 species and other species. Akagera National Park is Rwanda's only savanna park covering 1122sqkm. It is on Rwanda's Eastern Border with Tanzania.
First gazzeted in 1934, the central Africa's largest protected wetland is home and refuge to some of adapted species in Rwanda that have been reintroduced after the challenged of reduction due to farming activities that saw it reduce from 2500sqkm to its current size. In 2010, Rwanda Development Board and Africa Parks created a joint venture to revive the park from the devastating impact to make it a remarkable destination it is and it is to be.
Akagera National Park has a unique ecology and is not just one of Africa's scenic and diverse reserves but also home to many plain game species and some species restricted to Wetlands like the Sitatunga and Shoebill bird. Other notable species include the elephants, buffaloes, waterbuck, Roan Antelope, bushbuck, leopards, olive baboons, Vervet monkeys, among others.
Wildlife numbers at the park are growing and recently there has been a number of reintroductions have been made in the past years to revive the park to its former glory and the Big 5 status. In 2015 there was a reintroduction of lions, black rhinos in 2017 and 2019 after their absence at the park for 10 years. The park is named after the Akagera River and has an exceptional level of biodiversity that make it a great compliment to other parks (Volcanoes and Nyungwe National Parks).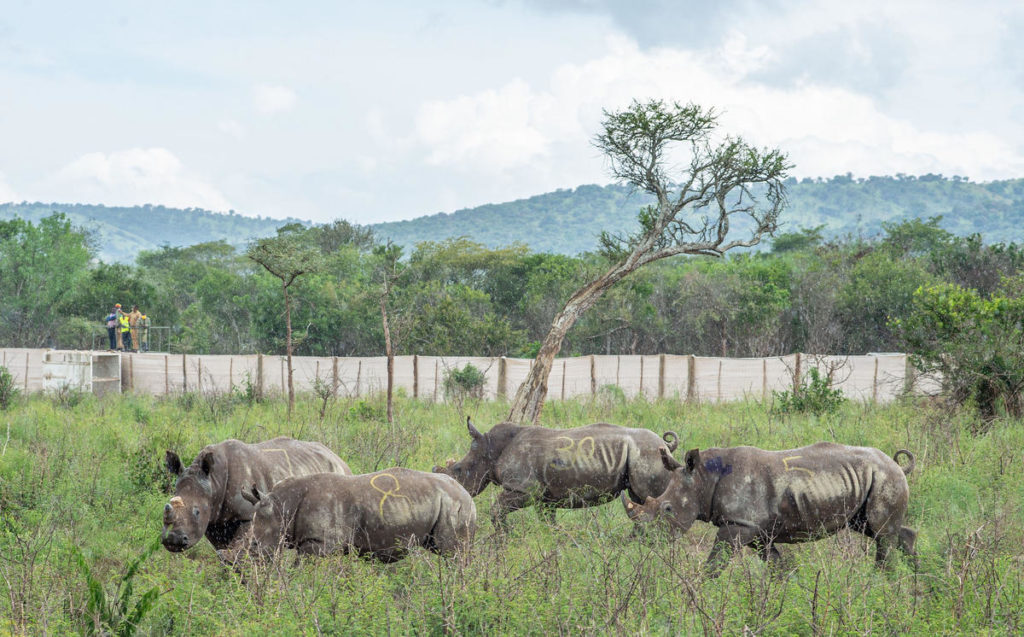 To do at Akagera National park
Game drives
The roads and tracks at the Park have improved since the partnership with Africa Parks and offer varied game drives around the parks. Mornings and evenings are best times for game drive at Akagera. Morning game drives are a chance to encounter the early risers like lions, leopards (predators). Leopards are present but secretive due to their solitary life, and other life include the zebras, impalas, topis, bushbucks, elephants, giraffes, rhinos, among others. Evening and night drives, when the heat of the day is off, gets the life from hiding and also makes chances to encounter the nocturnal animals like the Bushbabies.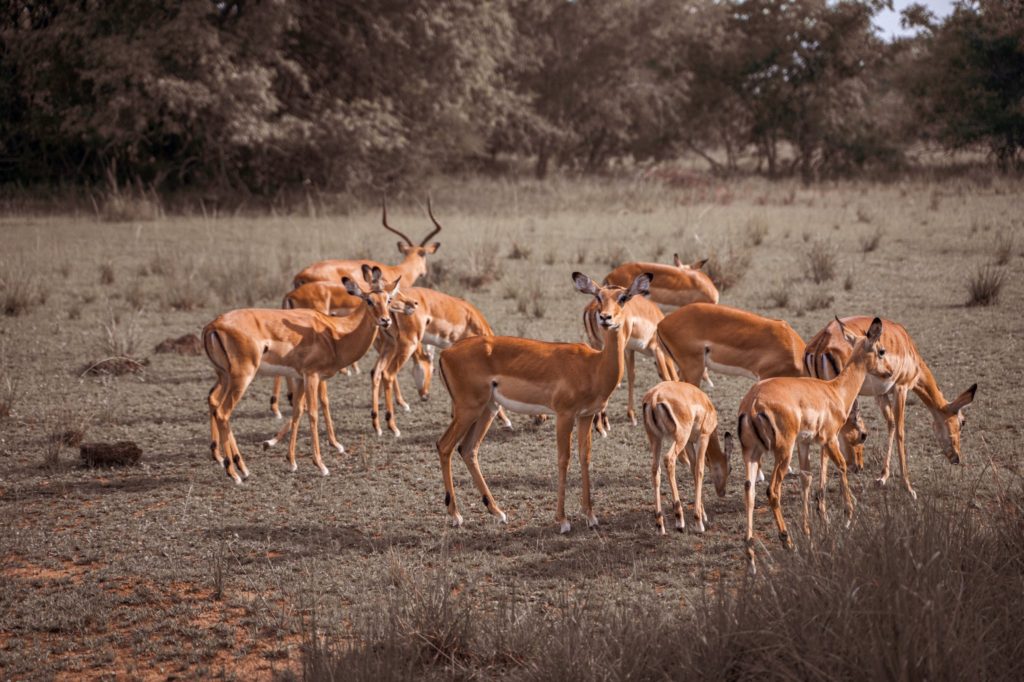 Boat Trips
One of the highlights of Akagera is a cruise on Rwanda's 2nd largest lake-Lake Ihema. This is one of Rwanda23 magnificent lakes and is in the southern part of Akagera National park. The lake sustains a beauty and number of wildlife (birds, mammals, plants, and reptiles). The cruise on the lake is a relaxed way to enjoy the parks life and also watch aquatic bird life for bird watchers.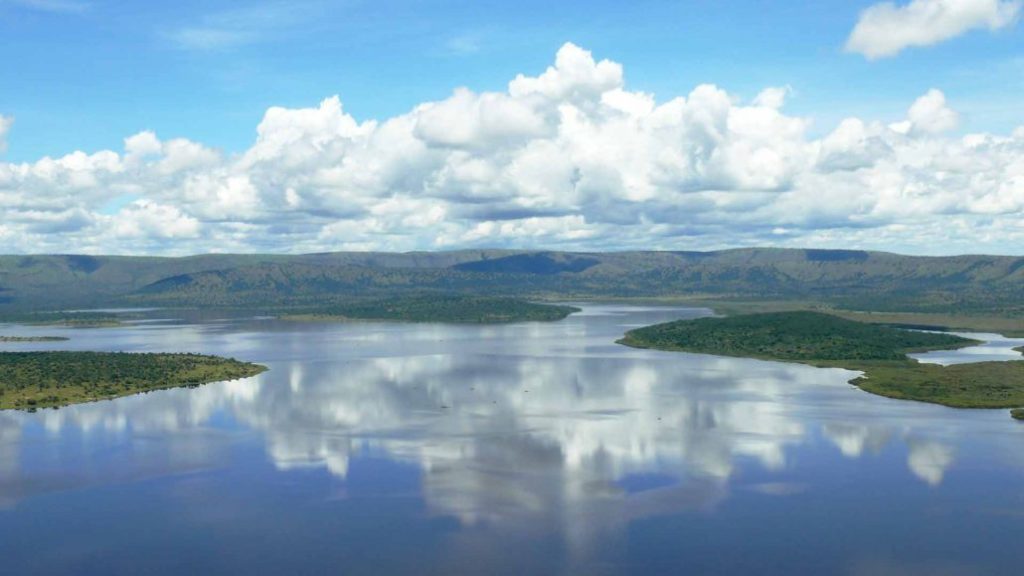 Bird watching
The exceptional level of diversity at the park includes an incredible list of about 500 bird species that include the rare and elusive shoebill and other rarities include the Papyrus Gonolek and other water/savanna species. These are spotted while on Game drives or boat trips on Lake Ihema.
Getting to the park
Akagera national park is in the East of Rwanda, 120km from Kigali City by road. It is about a 3 hour drive. Kigali International Airport is the main entry hub and it is only 10km from the capital. Visitors to the park can also chatter flights by helicopters via Akagera Aviation too anywhere in the country. A flight is about 25 minutes from Kigali to the park.
You can complement your Rwanda Gorilla or primate safari with a visit to Akagera National Park. Take a trip on Lake Ihema, sock in the park's wildlife and enjoy the revival of the park. Contact African Rock Safaris to book your trip to Rwanda today.